Okay, if you haven't figured it out yet, I love glyphs! Here's a cutie to help you celebrate the 100th day of school: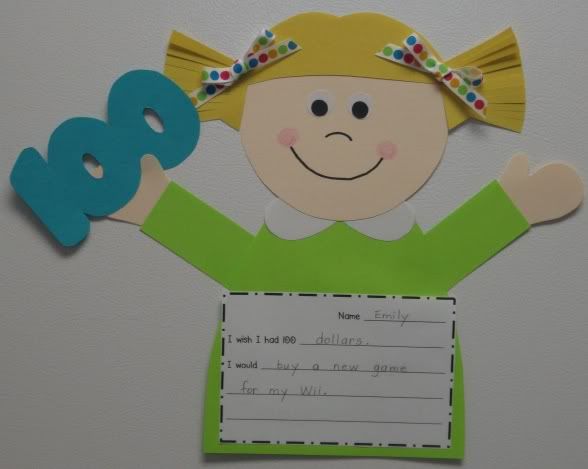 There's also a boy, and it comes with the writing prompt "I wish I had 100... I would...." You can the glyph pack
here
or the entire "Celebrating the 100th Day of School" multidisciplinary thematic unit
here
.
Have fun!
Pin It